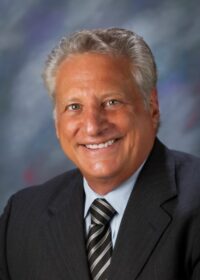 Ralph Perna
516-524-8060 (cell)
631-293-3700 x46
Associate RE Broker
rp@schackerrealty.com
My Exclusive Listings
Profile
Entering the Industrial Real Estate market in November of 1975 was a much different landscape versus today. The Hauppauge Industrial Park had an antenna farm on Motor Parkway and Ronkonkoma was the end of the world. Today, the Hauppauge Industrial Park is the largest on the east coast, and the second largest in the country. Ralph Perna was involved with many of the developments along Commerce Drive, Adams Avenue, and Wireless Boulevard during the "Roaring 80's". Spec warehouse construction was done only by a few; the Racanelli's, Jerry Wolkoff, and Walter Gross. Unheard of until three years ago, Private Equity Companies ventured to Long Island. In 1984, Ralph was the first industrial real estate broker to have his own computer, as a Senior Vice President at D'Angelo Forrest.
Ralph Perna joined Schacker Realty in June of 2021 as an Associate Real Estate Broker.
Prior to joining Schacker, Ralph was Executive Managing Director at Newmark, Knight, Frank's Long Island office, there for twenty years and, prior to that, a partner at Island Realty which he and Jack O'Connor sold to Grubb & Ellis in February of 1999.
Over the course of his career, Ralph has successfully marketed office and industrial properties for owners and investors. As an integral component of this business, he has effectively accommodated the space requirements of a variety of tenants/users and developed an extensive database of buyers interested in the local market. His expertise ranges from marketing techniques to finance structuring, municipal liaison and environmental impact evaluation.
Ralph has successfully completed transactions with Forest Laboratories and Medical Action Industries, in addition to completing transactions involving 200,000 and 300,000-square-foot facilities for Long Island Industrial and a 250,000-square-foot build-to-suit on 30 acres for Intercounty Appliance Service, as well as 250,000-square-foot for Invagen Pharma. Ralph also represents Suffolk Transportation Services for all of their Long Island real estate requirements, as well as We Transport, and Sunrise Medical Laboratories, a division of Sonic Care International, for a new corporate headquarters consisting of 90,000 square feet, 170,000 square feet at 2 Channel Drive.
An active member of his local community, over the years Ralph has also served on the Board of Directors for the Suffolk Community College Foundation, Inc., and as a committee member for its annual Salute to Excellence event, Midsummer's Night gala and annual golf tournament. Ralph's education was interrupted by the last draft lottery in 1972 and he served in the Navy. However, his formal education included a Ph.D. from the "University of Hard Knocks".
Notable Transactions
2 Channel Drive, Port Washington (180,000 SF): Finesse Novelties
55 Corporate Drive, Hauppauge (75,000 SF): Aris Food Importers
700 Dibblee Drive, Garden City (350,000 SF): First Industrial Real Estate
600 West John Street, Hicksville (210,000 SF): Lazarus Associates
Inwood, NY (150,000 SF contiguous to Kennedy Airport): Expedite Transportation Services
Hoboken, NJ (488,000 SF): American Tissue
550 South Research Way, Central Islip (250,000 SF): Ascent Pharmaceuticals
The completion of a 90,000-square-foot headquarters expansion for Flushing Financial Corp.
170,000-square-foot new headquarters at 45 Gilpin Avenue Hauppauge for Galil Foods
Professional Achievements
Top Industrial Sale (Team Member) – Suffolk, Long Island Business News (LIBN), 2018
Industrial Broker of the Year, Long Island Business News, 2015, 2017 and 2018
Top Office Lease of the Year, Long Island Business News, 2015
Top Industrial Sale of the Year, Long Island Business News, 2013 and 2015
Industrial Broker of the Year, Newmark Knight Frank, 2005 and 2006; runner-up, 2010
License and Affiliations
NYS Associate RE Broker License Name: Ralph Pernesiglio
Long Island Real Estate Group
The Long Island Association
Long Island Business Development Council
Long Island Mid-Suffolk Business Association
Advancement for Commerce and Industry
Hauppauge Industrial Association