Sell or Lease Your Property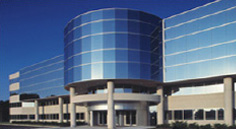 Expert representation of sellers and landlords requires superior marketing capabilities. Schacker's comprehensive customer database, extensive relationships, and broad-based custom marketing programs provide our commercial real estate brokers with "best in class" tools to maximize exposure and find the right buyer or tenant for your property. Schacker understands and honors our position as your trusted fiduciary. When appropriate, we advise our clients against putting a property on the market, or recommend that they don't proceed with a transaction if we don't believe it is in their best interest.
Our understanding of how to capitalize on selling features and address an individual property's shortcomings have led to our success in selling many challenging properties. It's one important reason why many of the largest property owners on Long Island rely upon Schacker.
Strong Relationships With The Brokerage Community
To reach the largest pool of potential customers, we regularly promote our exclusive listings to the entire commercial brokerage community, providing our co-brokers with marketing and informational materials to assist them in promoting our listings. Schacker is a trusted and respected broker that our co-brokers are comfortable working with. We include over 700 individual commercial brokers in the area on our mailing and open house invitation lists.
The Right Pricing
We provide pricing recommendations that reflect your goals and timing concerns as well as an analysis of competing properties and overall market data and conditions.
Qualifying
We qualify prospects based on numerous criteria, including buyer/tenant financial strength, intended use, reputation, zoning compliance, project feasibility, and transaction timing.
Marketing
Traditional Marketing
Schacker brokers will foot canvass the industrial and commercial neighborhoods surrounding the property to ensure the local businesses are aware of the new listing.  An expanded range is reached through telephone canvassing. At the owner's discretion, a sign will be installed and newspaper ads will be placed.
eMarketing
All of our exclusive listings are prominently displayed and promoted on our website which consistently ranks at the top of Google's search results for industry-related keywords.  Our comprehensive database provides an expansive and ever-growing list of recipients to target for periodic email blasts to promote our exclusive properties.
Exclusive listings are added to LoopNet/CoStar, the foremost commercial real estate marketplace, and its subsidiaries, Showcase and CityFeet.  They are also added to CREXi's sale and lease marketplace, and to Commercial Café's listings database which feeds Property Shark as well. Our exclusives are posted to social media and on Schacker's 5-star Google My Business page. Ads are also periodically submitted to The Long Island Business News.  Leads that result through these various marketing channels are immediately followed up by the exclusive broker.
Reporting
We provide our clients with frequent progress reports, noting specific marketing steps taken, and details of parties that have expressed interest in and/or visited the property.
Owners' Insight
Several Schacker brokers own and manage commercial properties, allowing them to provide our clients with a professional property owner's insight. We frequently work with contractors and professional service providers, building and planning departments, have experience with environmental issues, and can advise you and your legal counsel on critical aspects of a proposed transaction.
Call 631-293-3700 or email us now for a complimentary consultation.