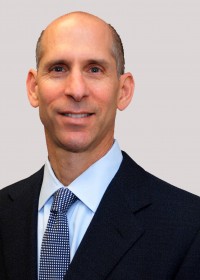 Philip Shwom
631-786-4422 (cell)
631-293-3700 x39
SIOR, CCIM, President
Real Estate Broker
ps@schackerrealty.com
My Exclusive Listings
Philip Shwom, SIOR, CCIM, is the President and majority shareholder of Schacker Real Estate Corp.  He is widely recognized as one of the leading industrial real estate brokers on Long Island and has been selected Long Island Commercial Broker of the Year on multiple occasions.
Recent awards:
2014, was the only Long Island broker to be named by CoStar in its annual "Power Broker Awards" in both the Office and Industrial categories and won the "Industrial Lease of the Year" award by Long Island Business News.
2015, was awarded the "Most Creative Industrial Lease" award by Long Island Business News and was listed in Long Island Business News "Who's Who" in Real Estate and Development.
2016, was awarded the "Most Ingenious Deal of the Year" award by ABLI at the annual Long Island Real Estate Awards Dinner.
2017, was named Long Island Business News "Commercial Broker of the Year", and won both the "Project of the Year" award for Suffolk County, and the "Top Industrial Sal"e award for Suffolk County.
2018, was named "Small Office Broker of the Year" by Long Island Business News.
2020, was awarded "Most Creative Commercial Deal" by Long Island Business News.
Prior sale: In the most significant real estate transaction in modern Long Island history, Phil acted as the exclusive agent representing Heartland Development in its acquisition of a 460 acre property from New York State. This is the future location of Heartland Town Square, the largest planned mixed-use smart growth development in downstate New York.
Designations

SIOR – THE SOCIETY OF INDUSTRIAL AND OFFICE REALTORS

THE CCIM DESIGNATION
Education
Emory University – B.A. Economics (honors)
New York University – Completed required graduate course work in earning CCIM designation
Recent Transactions
Notable 2020/2021 transactions:
Sale of 122,804/SF industrial building located at 400 Rabro Dr., Hauppauge. Represented purchaser, Regent Baby Products.
Lease of 98,000/SF industrial building located at 60 Davids Dr., Hauppauge. Represented landlord, BCV Realty Group.
Lease of 75,000/SF industrial space located at 120 Wilshire Blvd., Edgewood. Represented landlord, Heartland Development.
Lease renewal of 50,000/SF laboratory space at 1111 Marcus Ave., Lake Success. Represented tenant, Antech Diagnostics.
References
Steve Pomerantz, Regent Baby Products Corp. – 718-465-6857
Bob Fitsimmons, Food Authority – 516-394-2912
Steve Koss, Sheralven Enterprises, Ltd. – 631-667-6500 ext. 224
Mark T. Singer, ABC Supply Co., Inc. - 631-585-9100


As the Director of Real Estate responsible for American Builders and Contractors Supply Co. Inc.'s portfolio of 750 distribution centers located in 49 states, we deal with Industrial Brokers throughout the Country. We have completed 11 transactions with Schacker Realty in 4 states totaling over 400,000 sq. ft. and there are very few firms that have represented ABC Supply as capably, loyally, and provided a level of service comparable to Schacker. Phil Shwom is on a very short list of the best industrial brokers in the country. His knowledge, responsiveness, integrity, and overall skills are superior.

Mark T. Singer
Director of Real Estate|ABC Supply Co., Inc



Phil Shwom has been instrumental in facilitating the acquisition of an ideal 150,000 square foot corporate headquarters for our organization. We have grown steadily over the past 20 years from a garage start-up operation to a 150 person organization. We have expanded and relocated several times and, in the process, dealt with many of the major LI commercial realtors. We have found no realtor that looks out for our interests as if they were his own like Phil does, and as a result, we now work exclusively with Phil. He has built a long-term sustainable business with knowledge, hard work, integrity, and intelligence. I would highly recommend Phil and would welcome your phone call.

Steven Koss | President
Sheralven Enterprises Ltd.



Phil and Gary-I can't thank you enough for the role you played in bringing the lease to fruition. You acted as if it were your own property, and were hands on through the extremely long and difficult negotiations. You gave meaningful input and advice where it was needed.
Especially significant is the fact that I am a small landlord (owning only one industrial property) and you treated us as if we were a client with a large portfolio, as we negotiated with one of Long Island's largest companies. A real David and Goliath story--yet you tilted the scale to allow us to complete a lease with the 800 lb. gorilla. Truly a pleasure working with you.

My thanks,
Marsha Bassen
Karin Realty, LLC.



Phil Shwom is, by far, one of the best brokers out there. He not only knows the market place and the players, but is also extremely bright and knows what issues to raise and, as important, when and how to raise them. He is a great and intelligent advocate for his clients.

Matthew Lamstein, Esq.
Co-Chairman Real Estate practice group
Lazer, Aptheker, Rosella, & Yedid P.C.



I have known and done business with Phil Shwom for close to 20 years....he and his firm represent the best in the industry...good at listening to client needs and responding with appropriate options...hard working..diligent...caring...and, to me, above all...Phil does business with integrity, honesty and truthfulness...

Michael Goldin
Long island Laminates



Dear Phil, Nick and I want to thank you for all of your hard work on the 73,000 sq. ft. build to suit Dealer Tire lease, and to reinforce how exceptional you have been to work with. We found the value you brought to this deal and the broker/owner relationship to be unprecedented. Your clarity, creativity, and sense of fairness added to the entire process. It has been our pleasure and good fortune to work with you.

Thank you again,
Debra Tellekamp
N & G Realty Co.



Phil Shwom and Schacker Realty have been handling our Long Island real estate requirements for the past 10+ years. Phil is not a transaction driven broker, but rather, a relationship focused advisor that has become a trusted member of our real estate team. He has extensive experience and has been a resource and advisor to our organization on a wide range of real estate related matters pertaining to our facilities in Texas, Missouri, as well as Long Island.

Michael Bertuch, CEO
ViaTech Publishing Solutions


Ronkonkoma

87,346 sq. ft.

Industrial Space For Lease

Class A+ Distribution center and Corporate HQ facility ESFR and In-Rack sprinklers, Fully racked, New roof, back-up generator

Industrial Space For Sublease

Modern building with beautiful offices located on heavily trafficked road. Large rear lot. Long term sublease available.