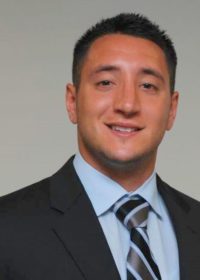 Matthew Balzano
516-578-1703 (cell)
631-293-3700 x28
RE Salesperson
mb@schackerrealty.com
My Exclusive Listings
Matthew Balzano is an licensed real estate salesperson at Schacker Realty.  Since entering the commercial real estate field, Matthew has worked with dozens of tenants and has gained a strong understanding of their needs and requirements for industrial space in the Long Island market.  He brings to the table a strong work ethic, a professional demeanor, and a commitment to customer satisfaction.  Since joining Schacker, Matthew has successfully found tenants for multiple landlords from Hicksville to Medford.
Prior Experience
Henry Schein, Melville – Financial Auditor
Broadridge Financial Solutions, Edgewood – Operations Manager
Money Capital Corp., Farmingdale – Loan Originator
Certifications
NYS Licensed Real Estate Salesperson
Education
BA, Business Finance, Stony Brook University
Member of the Stony Brook University Business Honors Society
Recommendations
"We finally landed in our new manufacturing space and we couldn't be more pleased. Matt was not only diligent and expeditious is helping us find a new home for our business but he was also patient and kind in leading me through a time that was very disruptive to our business – a true professional. Thank you Matt for your work in setting us up with our new space – I will be telling people about you!"
Patricia Berdeja, Wood by Design Contracting Inc.