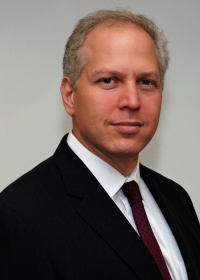 Jeffrey Horn
516-459-8906 (cell)
631-293-3700 x47
Vice President, Partner
Real Estate Broker
jhorn@schackerrealty.com
My Exclusive Listings
Profile
Jeff, the winner of the 2016 Rising Star award from the Commercial Industrial Brokerage Society of Long Island (CIBS-LI), has completed over 100 commercial real estate transactions, including sales and leases of industrial, office and retail properties throughout Long Island. Jeff's extraordinary work ethic and consistent commitment to customer satisfaction is perhaps best exemplified by his leasing a building in Mineola that he showed on Thanksgiving to a time-strapped customer.
In the News
This week in Long Island Business News – Jeffrey Horn Scores High in Real Estate Transactions
Jeffrey Horn, Vice President & Partner of Schacker Real Estate Corp. represented one or both sides of 5 of the 11 industrial/commercial real estate transactions reported in the Inked section of the February 7-13, 2020 edition of Long Island Business News.
Notable Transactions
Purchase of a 40,091 sq. ft. industrial building located at 400 Karin Ln, Hicksville.
Lease of a 40,000 sq. ft. industrial building at 200 McKay Rd, Huntington.
Sale of a 38,709 sq. ft. industrial building located at 100 Emjay Blvd, Brentwood.
Sale of a 33,871 sq. ft. multi-tenant industrial investment property located at 3300-3380 Lawson Blvd, Oceanside.
Lease of a 22,200 sq. ft. industrial space at 80 Ruland Rd, Melville.
Sale of a 16,500 sq. ft. industrial building at 1440 Church St, Bohemia.
Sale of a 16,500 sq. ft. multi-tenant industrial building at 121-125 Nancy St, West Babylon.
Prior Experience
The Peak Organization – Managing Director
The Fuji Bank, Limited (now Mizuho Bank, Limited) – Assistant Vice President
Arthur Andersen, LLP – Tax Associate, Japanese Corporate Tax Desk
Aeon School, Okazaki, Japan – English language teacher
Education
MS in Education, Hofstra University
MS in Taxation, SUNY at Albany
BS, Accounting and Economics (double major), SUNY at Albany
Awards / Certifications / Affiliations
Winner – 2016 Commercial – Industrial Brokers Society of Long Island (CIBS-LI) Rising Star Award
NYS Licensed Real Estate Broker
NYS Certified Public Accountant
Commercial and Investment Real Estate Certified (CIREC) by Long Island Board of Realtors
Languages
Japanese (fluent verbal and written)
References
"When I wanted to find an industrial property to purchase in the midst of a very tight market, I hired Jeff to work for me as a buyer's broker. Thus, instead of just relying on a broker to tell me about properties that are on the market (i.e. publicly advertised properties where the seller will pay the broker's fee) I agreed to pay him a commission in the event he helped me purchase a property that was not on the market. Jeff then scoured my target area by calling and visiting owners of suitable properties, found the off-market property that I needed and did everything necessary to ensure that I successfully acquired the property.
If you really need an industrial property, I recommend you call Jeff and hire him as your 'Buyer's Broker'."
Robert Hoovert
North Shore Fence
"I'm writing you just to let you know about Jeff Horn and the excellent job he did for our organization.
Within 20 minutes of my first call to Jeff, he was at my facility looking at our mobile stages and other equipment for which we require storage so he could fully understand our unique real estate needs.  Jeff's approach was not that of a typical salesperson who would simply "sell" whatever was available at the moment, but that of a long-term business partner who would – and did – take the time to help us find the property that was right for us.  Jeff provided us with excellent guidance up through and including helping us secure a successful agreement.  I am thankful that he was referred to me and I highly recommend him to anyone with industrial real estate needs on Long Island.
"You should be proud to have him on your team. I don't usually write anything about anyone but I believe when people go above and beyond they should get some credit."
Great Job Schacker Realty!"
Michael Laino
MobileStageNetwork.com
"I was extremely satisfied with Jeff Horn as our exclusive broker for our building in East Northport. He leased our property quickly to a high quality tenant. I have owned real estate for over 20 years and rarely have I seen someone sign an exclusive listing and lease the space within a 4 week period of time. Jeff handled the property with professionalism and gave me sound guidance with objective advise. I look forward to working on additional projects moving forward."
Sincerely,
Jonathan Greenhut, Chief Executive Officer
True Earth Health Products
"We had the pleasure of having Mr. Jeff Horn work with us to sell our warehouse in Westbury, New York. From the moment we spoke with Jeff to our closing on June 18, 2018 it was smooth sailing. Nothing was ever a problem for Jeff. Not even our probably annoying countless calls and texts and e mails to him. Not only did he answer every single call, text and e mail we sent, but he did so immediately. Jeff was able to get our very ambitious asking price and he also found us a wonderful real estate lawyer for the sale. Never once did we question our choice of realtor because we had the best with Jeff Horn and Schacker Realty. Jeff Horn even found us a great warehouse to rent in our price range and our desired location. He always went above and beyond for us in all ways.
We were truly fortunate to have Jeff Horn and Schacker Realty selling our warehouse. It was a very easy process because of Jeff. I would highly recommend Jeff Horn and Schacker Realty. They are the best and as far as we are concerned the only agent we would use.
With much gratitude and thanks,"
Alison M. Eames & Martin J. Eames
"We very much enjoyed working with Jeff. We are so grateful for his attentive and responsive help in selling the small industrial property we inherited in Port Washington. Since we live in Maryland we needed a lot of help like visits to the Town and County offices and letting contractors in to our property. Jeff was generous with his time and favors and creatively knowledgeable about getting things done and what order to do them in. Jeff is a mensch."
Leonard Merewitz, Ph.D., President
Lama Consulting
"Our experience with Schacker Realty was outstanding.  Jeff and his team helped us find an ideal site, negotiate favorable terms and reach a win-win agreement with the building owner.  Throughout the process everyone at Schacker was polite, thorough, responsive and professional.  I highly recommend them."
Richard Keiser, CEO
Level Solar
"Jeff was super helpful in helping my company find the right business location. He's both professional and great in helping us understand how the process works. The experience was fantastic and I would highly recommend Jeff to anyone."
Liang Long, Co-Founder & CEO
Carloha
"I had the pleasure of working with Jeff Horn on a successful industrial property sales transaction for the past several months. I – and my customers – found him to be extremely professional and knowledgeable. He is always pleasant and responds very quickly to any questions I may have had. I would definitely refer Jeff to anybody looking to buy/sell commercial property and to any real estate professionals interested in working with an industrial real estate specialist knowing that they would receive outstanding service."
Micki Iannone
Stephen Joseph Properties
"When we no longer needed the warehouse that we were leasing, Jeff worked tirelessly to secure a subtenant that agreed to take our space as-is and was acceptable to our landlord. Jeff was involved in all discussions and negotiations with all parties and made this difficult process as easy as possible. Thank you Jeff for lifting this burden off our shoulders!"
Sincerely,
Laura Betti
Grit and Ground
"I highly recommend Jeff Horn to anyone looking to buy or sell a property. Jeff provided invaluable advice and guidance throughout the difficult process of selling our warehouse property. He is easy to talk to, a good listener and quick at returning calls. Jeff was always honest and candid with me.
Jeff is extremely knowledgeable about the current market trends, and knew how to effectively market my property to attract a large pool of potential buyers. We received many offers and were able to close on an offer that not only was $125,000 above our lofty asking price, but also got the buyer who needed the space for his business to agree to close prior to the tenant vacating, which proved critical to the timely and successful conclusion of the sale."
Phongsy Kowong
Eastern Fortune, Inc.