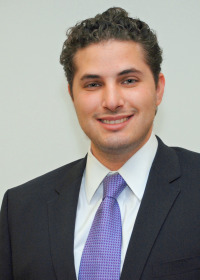 James Parnes
516-732-7864 (cell)
631-293-3700 x45
RE Salesperson
jp@schackerrealty.com
My Exclusive Listings
James Parnes has been with Schacker Realty since 2015 and is a results-driven, enthusiastic, and innovative real estate professional.  Prior to joining Schacker, James was the Associate VP of Finance at Baltia Airlines.
Certification / Affiliations
NYS Licensed Real Estate Salesperson
Commercial and Investment Real Estate Certified (CIREC) by Long Island Board of Realtors
Honors & Awards
Winner, LIBN Rising Star in Commercial Real Estate Award 2022
Winner, CIBS Rising Star Award 2021
Languages
English and Hebrew (fluent and written)
Education
City University of New York-Brooklyn College
Recent Transactions
Leased 158,115/sf HQ and distribution space at 235 Pinelawn Rd., Melville to Absolute NY, Inc.
Leased 56,972/sf of distribution space at 1 Arnold Dr., Huntington to Metro Commodities, Inc.
Sold a 53,530/sf industrial building at 215 Candlewood Rd, Bay Shore – vacuum and janitorial supplies distributor
Acted as listing and selling agent for sale of 16,684/sf building at 50 Mill Rd., Freeport to Michael Chen Yang and Xiao Wu Chen
Leased a 14,000/sf industrial space at 333 West Merrick Road, Valley Stream – distributor
References
"James Parnes was able to close a lease transaction where no one previously was able to do so. James personally inserted himself to help the Tenant in meeting the Landlord's insurance requirements where the Tenant was having difficulty doing so. This deal only closed because of James' efforts."
Michael Zapson, Esq.
"I can't thank James enough for his devoted commitment over this last year in the process of selling my office building. Living in NYC and myself not being available for many of the weekly chores in keeping an unoccupied building up and running, in which he enthusiastically volunteered to take charge of, is so GREATLY appreciated. I truly don't have the words to express how grateful I am. James' professionalism and devotion was incredible. He managed the selling process of this office building of mine, as if it was his personal property. THANK YOU!"
Ira Levy