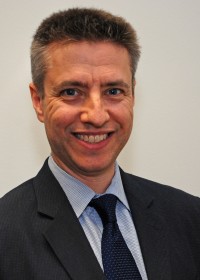 Gary Friedman
516-375-7622 (cell)
631-293-3700 x33
Vice President, Partner
RE Broker & Instructor
gf@schackerrealty.com
My Exclusive Listings
Specialties
Strong financial background, proven skills in commercial property marketing and negotiation, superior technology expertise, and a lifelong commitment to customer satisfaction.
Notable Deals
Over 160 commercial sale and lease transactions in Nassau and Suffolk Counties, involving over 1.7 million sq. ft. of industrial, office, and retail space, with an aggregate value of over $100 million.
Certifications / Affiliations
NYS Licensed Real Estate Instructor
NYS Licensed Real Estate Broker
Adjunct Assistant Professor of Finance, Hofstra University, Zarb School of Business
eMA Certified Marketing Consultant
Commercial and Investment Real Estate Certified (CIREC) by Long Island Board of Realtors
Member, CIBS (Commercial Industrial Brokers Society) of Long Island
Member, New Cassel Business Association
Honors & Awards
Awarded "CoStar Power Broker" in 2010, 2011, 2012, 2013, and 2014; (Awarded to the top 15 LI industrial leasing brokers)
CIBS Rising Star (2010)
Education
MBA, Banking and Finance, Hofstra University. Inducted into Beta Gamma Sigma National Business Honor Society.
BA, Computer Science and Economics, SUNY at Buffalo.
Recent Transactions
Sold a 65,000 sf industrial building at 1 Herricks Rd, Garden City Park - self-storage company

Sold a 51,000 sf industrial building at 3000 Burns Ave, Wantagh - demolition company

Leased a 35,000 sf industrial space at 625 South St, Garden City - importer

Sold a 34,000 sq. ft. industrial building at 5 Dubon Ct, Bohemia - flooring manufacturer & importer

Leased and then subleased out a 34,000 sf industrial building at 180 Keyland Ct, Bohemia - wholesale distributor

Leased a 28,000 sf industrial space at 300 Karin Ln, Hicksville - wholesale distributor

Sold a 25,000 sf industrial building at 576 Brook St, Garden City - storage company

Leased a 23,000 sf industrial space at 41-17 Mercedes Way, Edgewood - pharmaceutical manufacturer

Leased a 22,000 sf retail/industrial building at 575 Merrick Ave, Westbury - sports complex

Leased a 20,000 sf retail/industrial building at 1184 Rte 109, Lindenhurst - catering facility

Leased a 19,000 sf industrial space at 37 Edison Ave, West Babylon - distributor

Leased a 13,000 sf industrial space at 95 Hopper St, Westbury - specialty manufacturer

Leased a 10,000 sf industrial space at 1200 Shames Dr, Westbury - wholesale distributor

Sold a 1.1 acre industrial/retail land parcel at 2125 Wellwood Ave, Farmingdale

References
"I was an absentee landlord living in another state and wanted to sell my retail/industrial land in East Farmingdale.  I decided on Gary Friedman of Schacker Realty to handle the sale.   The industrial real estate market was not very promising at this time.  Gary worked very hard, keeping me updated on advertising and people of interest he spoke to.  If I had another piece of industrial property for sale I'd call Gary Friedman."
A. Mercer
  "When we no longer needed our large Long Island warehouse facility, Gary Friedman of Schacker Realty worked tirelessly to find us a suitable sub-tenant that could relieve us of the burden of carrying this expense through the remainder of our lease term. He extensively marketed the property and once a suitable sub-tenant was found, he recommended excellent legal counsel and contractors to make sure the deal got done smoothly."
Jarrod Shirley, President, South Pointe Wholesale
"Schacker Realty was a pleasure to work with. Gary Friedman, our broker, showed us numerous locations, listened to our individual needs and tried to match us with the right property. He successfully negotiated three leases for us, most recently in West Babylon for our new 19,000 sq. ft. industrial space. Schacker Realty keeps their customers best interest in mind when negotiating a lease on your behalf. We at Pro Gym Supply are happy to recommend them, and in particular Gary Friedman, to anyone looking for commercial real estate on Long Island."
Alex Gorgowicz, Pro Gym Supply, Inc.
"When I decided to sell my industrial property I thought long and hard about which broker to hire, and I decided to use Gary Friedman at Schacker Realty. As it turned out, that was a very good decision. Gary did a great job marketing the property, vetting prospective buyers, and ultimately getting me a price that I was very happy with. Would I recommend Gary to somebody who was looking to sell an industrial property here on Long Island? Absolutely, and without hesitation."
Kevin McCormick
"Gary Friedman quickly identified an ideal office location for our company and helped us negotiate a flexible lease to fit our growth and operational strategy. He also took great care to work with all parties and establish the trust necessary to create the strong foundation for a critical long term business relationship, and still checks in regularly! I would strongly recommend him for commercial brokerage services on Long Island."
Jason Aptekar, Mithril Technology
"Gary is always polite, pleasant, patient and positive. One encounter is sufficient to know that he can negotiate well on your behalf. He explains everything clearly. He always makes you feel that what he is asking of you as seller is important and reasonable and you learn that he makes prospective buyers feel the same way. He is fair and respectful to all, while being ardent and aggressive in pursuit of your interests."
Leonard Merewitz, Ph.D., President, LAMA Consuting
"Gary Friedman's advice and service was an invaluable resource in helping us start our business operations in the US. Not only did he provide excellent service as a real estate agent, but he also helped in any other way he could, and truly made our transition to the US easier. He and Schacker Realty were very helpful and knowledgeable of the industrial real estate business on Long Island, and we were very fortunate to find them. Should we at vhf.inc ever need more real estate advice, we will be sure to return to Gary. He truly did an excellent job!"
Ria Brandenberger, vhf.inc
"For over 27 years, Matty's Toy Stop has been serving the New York area with a unique selection of educational, mainstream, and specialty toys. When we decided to look for a new corporate HQ and warehouse on Long Island, we reached out to Gary Friedman at Schacker Realty. Gary quickly found us a great building that fit our size and financial requirements, and he helped us through every step of the process with great care. I highly recommend Gary for commercial real estate on Long Island."
James McQuade,
Matty's Toy Stop
Link me in on