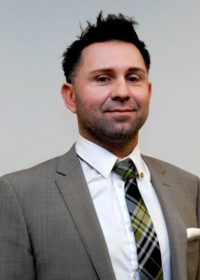 Jacek (Jack) Kuczynski
Extension 21
Licensed RE Salesperson
jk@schackerrealty.com
My Exclusive Listings
about Jacek (Jack) Kuczynski
As a Licensed Real Estate Salesperson, Jacek ("Jack") Kuczynski is a true professional, an asset to the commercial real estate industry, and we are proud to have him on our team. He offers a thorough understanding of the business, a strong work ethic, and a willingness to go the extra mile.
Education
St John's University, Staten Island, New York
B.S., Business Administration
Prior Experience
R&A Renovations Corp., Brooklyn, NY – Project Manager
Essex Capital Partners Ltd., New York, NY – Assistant Project Manager
Languages
English and Polish (fluent in speaking and reading)
Certifications / Affiliations
NYS Licensed Real Estate Salesperson
Stony Brook Rotary Club Member
Recommendations
"I am pleased to write this in regard to Real Estate Agent Jack Kuczynski. Jack did an exceptional job in every way in helping us secure our new office at 154 Terry Road, Smithtown. He displays the utmost professionalism, courtesy, and concern at all times. I would not hesitate to recommend him to anyone searching for office or other dwelling spaces."
Myles I. Rosenthal, M.D., Mid-Island Medical Center
"I had the pleasure of meeting Jack while looking for professional office space. He was very personable, prompt, courteous and helpful to us during the office seeking stage of our move. I am a podiatrist and required office space in a geographic area that he was knowledgeable. He asked and listened to our requirements and took us to several spaces that were a close match for my practice.
Once the space was decided upon, he assisted us in determining the size of the space and negotiated the terms of the lease with the landlord. There were several issues in the lease that required attention and he followed each item up properly with the landlord and myself to completion.
I recommend Jack Kuczynski as an excellent personable commercial realtor. It was a pleasure dealing with him."
Dr. Richard Orlandi DPM, Belton Properties, LLC
"Jack was available for every aspect of the deal and responded immediately whenever a matter needed attention. He worked closely with the landlord's attorney as well as the lessor's. Jack made sure the lease was signed, timely and with the agreement of all parties."
Helen A. Silva, CPA
"Worked closely with Jack. He was of great assistance on landing the deal that I truly was looking for. Was very happy and pleased with his commitment and services that he provided with us at Patrizias of Long Island. Thank you Jack and Schacker Realty."
Anthony Corticchia, Owner, Patrizia's of Long Island
"I just want to take a moment to let you know how great Jack was. He was completely attentive, only took me to places that met our needs & didn't waste my time showing spaces there were out of our requests. Jack was pleasant and completely professional. We found our space quickly and Jack guided me through the entire process with ease. Thank you for all your assistance."
Kathi Maybaum, Project Manager, Meridian Imaging Group, LLC
"It was a pleasure working with Jack at Shacker reality. I explained what I was looking for and thankfully the first unit I was shown was the perfect one. Jack made it simple by also taking care of paperwork needed to sign lease. Thanks again for the help!"
David Knopp, Northeast Director, CBD Cure