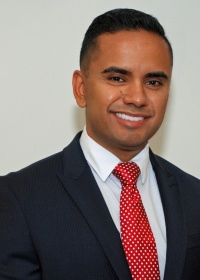 José Torres
Extension 19
Account Executive
jt@schackerrealty.com
José Torres is a results-driven, enthusiastic, and innovative real estate professional. As a salesperson at Schacker Realty, José has successfully completed many industrial transactions including companies from the construction, e-commerce, and import-export industries.
Prior to joining Schacker in 2014, José worked at Qualite Sports Field Lighting as a commercial and industrial lighting consultant in the metro New York and Long Island markets and previously. managing the day-to-day sales and planning for DTS Maintenance LTD, a parking lot maintenance company.
Education
Certifications/Affiliations
Commercial and Investment Real Estate Certified (CIREC) by Long Island Board of Realtors
National Association of Hispanic Real Estate Professionals
Illuminating Engineering Society of North America
Languages
English and Spanish
References
"I just wanted to drop you a line to thank you once again for all you did in finding, and bringing to contract our newest location in Newark. You were able to understand our requirements, which is not an easy thing to do, and still found us a location which is perfect for our needs. I look forward to expanding the HUB foot print with your help in the future. Thanks again."
Mitchell Blane, Vice President of Purchasing
HUB Truck Rental Corp.
"I would like to take this opportunity to thank you for a very pleasant experience, in finding my company a building that was suitable for our needs.
We had many guidelines and time limits; that were not easy to meet. I am genuinely impressed by the efforts you set forward not only get the best for our money, you assisted in setting our goals, and successfully accomplished this by enhancing your resources.
I must say to find such professionalism is rare to find these days. Congratulations to you on job well done. Please stop in for a visit whenever you're in the area.
Your business cards are in our reach at all times and; I will proudly recommend your services."
Yours truly,
Shaun Houlihan
Platinum Sheet Metal, Inc.
Dear Mr. José Torres:
"Thank you so much for working with us to secure new office space and facility space for our company. Your efforts on our behalf are greatly appreciated. We had a number of difficult requirements and our new space meets them all.
You took the time to understand our company and what we needed in our new space to help us grow. You were also very responsive to our concerns and promptly answered any and all our questions – making a difficult process so much easier for us.
It was a pleasure working with you."
Robert Goldaber
Signarama: Team Hicksville
Dear Mr. José Torres:
"Just wanted to say thank you for helping find my new office/warehouse.
It was a pleasure working with you, and I will definitely recommend you to anybody that is looking."
Thank you,
Joe
Threadrock
Dear Mr. José Torres:
"Our company provides medical supplies and clinicians to people who need care at home. We are heavily regulated by Federal, State and local laws. When we were looking to expand our warehouse operations, we needed someone who understood our requirements. Jose was eager to learn and accommodate us. He located a building that ideally met our needs.
Not only do we highly recommend Jose and Schacker Realty, but plan to contact them again when we search for our next location."
William Hill, RRT/NPS, President/Owner
Mediquip Home Care
Mr. José L. Torres:
"Thanks to José's expertise, I am happy to say that I found a new warehouse for my business in Nassau County. José helped us to quickly find a property that suited our needs, and to negotiate and execute a lease that made sense for us. I was very pleased with José's professionalism, positive attitude and knowledge of the local real estate market. I would happily recommend both him and Schacker Realty to any other company in the market for an industrial property.
Gilberto Padilla
AGA Environmental, Inc.