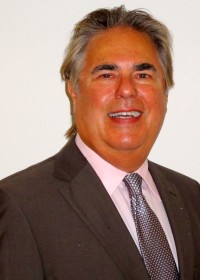 Jeff Starr
Extension 36
Man. Dir./Consulting Svcs.
516-901-6745 (Cell)           js@schackerrealty.com
BACKGROUND
Jeff Starr is president of Starr Consulting a well established, highly regarded consulting firm specializing in manufacturing & distribution facilities with completed projects locally, nationally and in Puerto Rico, Canada & Brazil. Jeff is often recommended by developers, landlords, architects and real estate brokers to their clients and has been featured in NEWSDAY and other publications.
In 2004, Jeff joined Schacker as both a Broker and Managing Director of Consulting Services, while still maintaining his practice as an independent consultant, to provide his real estate clients with what he calls "REAL ESTATE by DESIGN". Jeff works with clients, usually as their "exclusive broker", to design "model" facilities which are tailored to a client's present operational needs and expected future growth thus enabling a client to know his precise and specific real estate needs before they begin their search for a new facility.
HONORS & AWARDS
"CoStar Power Broker" 2010, 2015
EDUCATION
Bradley University
Brooklyn Law School
RECENT TRANSACTIONS
267,000 SF INDUSTRIAL PURCHASE, MELVILLE, NY
120,000 SF INDUSTRIAL LEASE, LAKE SUCCESS, NY
20,000 SF INDUSTRIAL PURCHASE, BOHEMIA, NY
75,000 SF INDUSTRIAL LEASE, EDGEWOOD, NY
4,000 SF RETAIL LEASE, NYC, NY
REFERENCES- REAL ESTATE
Stellae International
Control Brands
REFERENCES- FACILITY CONSULTING
Jerry Wolkoff – Heartland Industrial Park
Jack Kulka – Kulka Construction
Ed D'Orazio – Achitect
Bill Smith – Sarnow Food Group
Carl Daguillard – Stellae International
Jeff Krakow – Shervalen Enterprises
Rich Leifer- Arista Enterprises
Kevin Wu – Kirch Industrial
Eitan Spiegel – Amana Tool
Seth Newman – Action Envelope