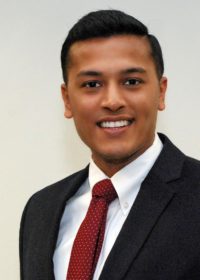 Devang Koya
Extension 29
Licensed RE Salesperson
dkoya@schackerrealty.com
Profile
Devang "Devin" Koya has been with Schacker Real Estate since July of 2015. He has completed nearly 25 industrial transactions on Long Island totaling over 160,000 square feet within the past year and a half.
Devin is an extremely proactive sales professional who does not believe in waiting for opportunities to come to him. He is a motivated, self-starting, and goal-oriented individual with proven abilities in tenant/buyer and landlord/seller commercial real estate consulting services. His motivation and passion for real estate is remarkable as a young and rising real estate broker. Most importantly, he brings to the table honesty, personal integrity and a strong work ethic.
Prior Experience
Twin America, New York – Sightseeing and Transportation Industry
City Experts, New York – Foreign Currency Exchange and Tours/Travel
Education
BS in Biology/Pharmacy, St. John's University
Awards / Certifications / Affiliations
Long Island Business News 2017 Rising Star in Commercial Real Estate
NYS Licensed Real Estate Salesperson
Commercial and Investment Real Estate Certified (CIREC) by Long Island Board of Realtors
Languages
English, Spanish, Hindi, Gujarati
Volunteer Activities
Raised money for Relay for Life – Briarwood homeless shelter
References
"I'd like to thank you so much with all your help in finding our new office. Your hard work found us a perfect spot. You were upfront and on the ball in every situation. You were quick in responding to my phone calls and very informative.
Again thanks for all your hard work."
Fred Potter, Studio M Inc.
"Devang was a great help in our search for additional commercial space. When you are a growing company you need partners who work hard on your behalf. Devang was committed, service oriented, and really listened to our needs. He was able to give us ample options and took us thru the whole process seamlessly. I would highly recommend his services."
Avi Polischuk, President
R&S United Services